<?php echo get_project('ApexLearningVS'); ?>
Client: Fully accredited online private high school with full-time or individual courses for credit, college prep or AP courses, or full curriculum for homeschooling.
Description: This site was initially developed with WordPress and used a Drupal backend to manage the courses and a custom store to integrate the two. The site required an extensive site overhaul and redesign along with additional functionality and debugging.
Actions:
Built with WordPress
Integrated with a Drupal Database
Custom eCommerce store
Mobile Friendly
Custom Search Engine for WordPress and Drupal content
Added additional functionality and debugging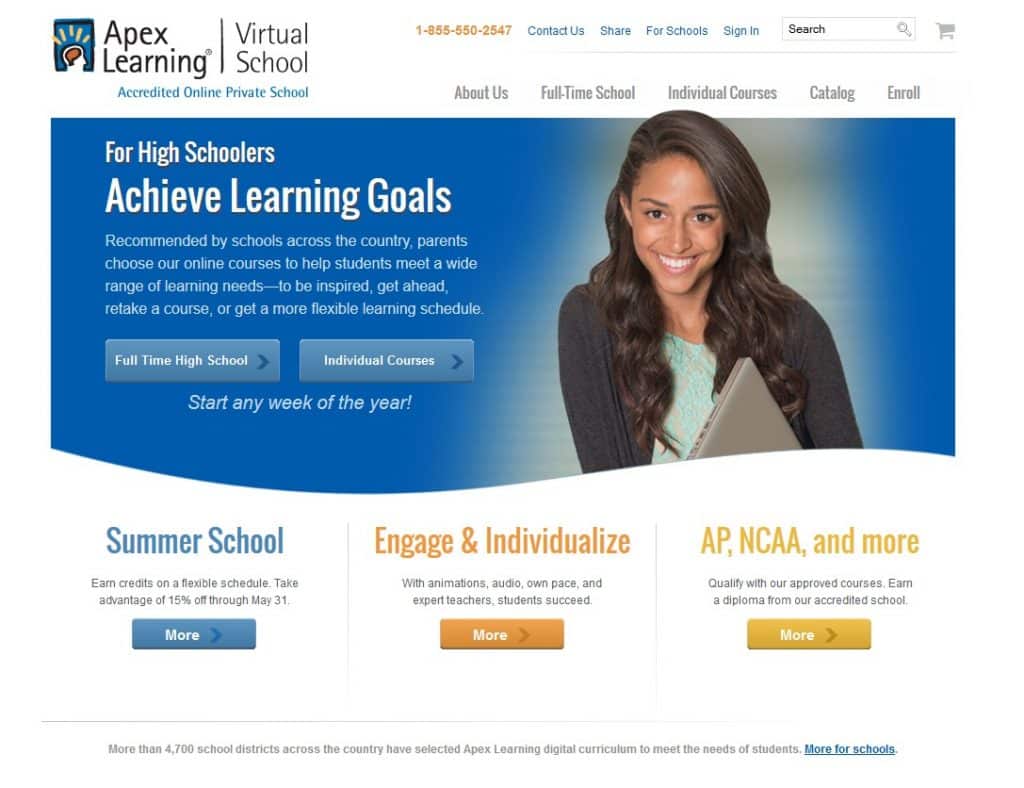 Drupal, Wordpress, PHP, MySQL, Custom Plugins
Chrome, Firefox, Internet Explorer, PHPDesigner, Putty, Subversion, Putty, iPhone, Android